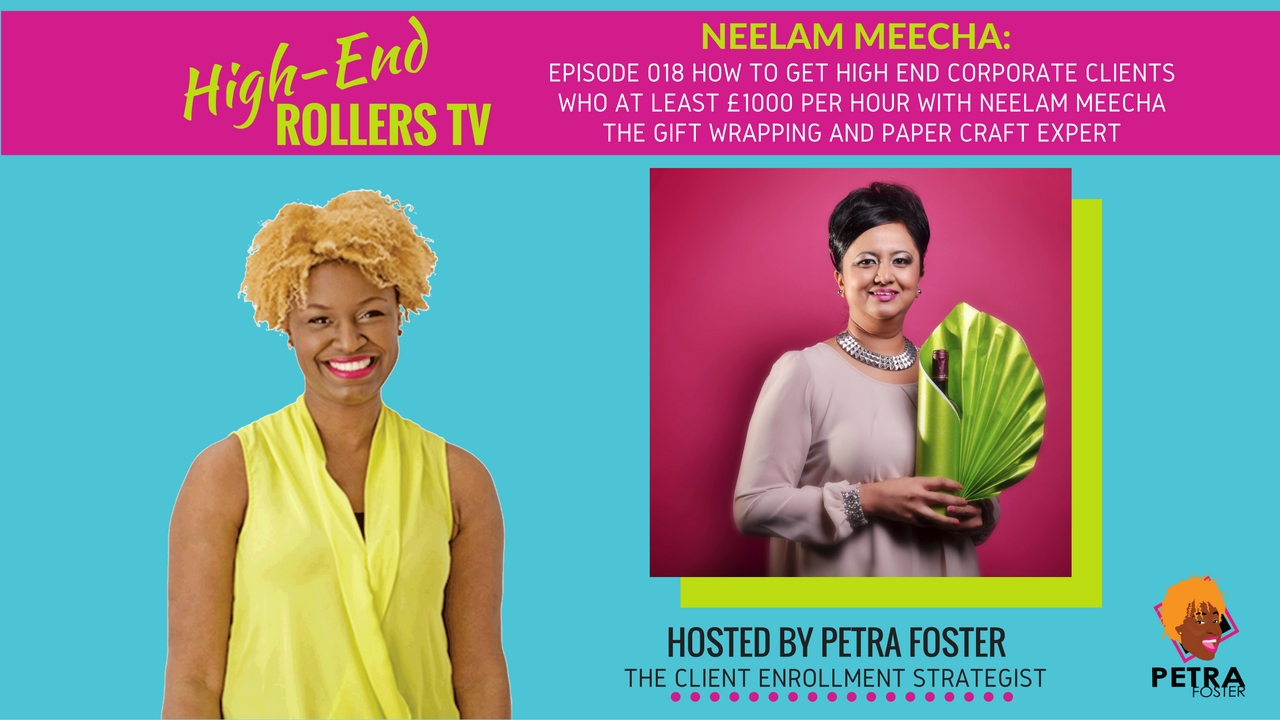 [av_social_share title='Share this entry' style=" buttons=" share_facebook=" share_twitter=" share_pinterest=" share_gplus=" share_reddit=" share_linkedin=" share_tumblr=" share_vk=" share_mail="][/av_social_share]
[av_codeblock wrapper_element=" wrapper_element_attributes="]

[/av_codeblock]
[av_textblock size=" font_color=" color="]
How To Get High End Corporate Clients Effortlessly Who Pay At Least £1000 an Hour
Duration:      42:57
Guest:          Neelam Meetcha
Neelam Meetcha is a TV's Gift Wrapping and Paper Crafting Expert
In this episode, Neelam is sharing with us "How to get corporate clients who pay from 1000 dollars an hour to even 10,000 dollars just for a week?"
In this episode, Neelam shares:
How did she position herself as the ultimate premium brand in gift wrapping?
How did the transition took place and how she got the clients?
Did she go to specific types of events?
How did she discover her expertise?
How she handles her customer and their mode of payment?
How did she get corporate contracts and how did she price her services?
What is the duration of making a contract and payment?
Neelam shares with us in this video about:
How she transitioned to gift wrapping career.
How she changed her strategy.
Giftwrapping is something gift in itself.
You have to be out there.
You need to have your sales planning placed.
You need to have a marketing strategy in place.
Lead them to social media platforms with Google Adwords.
Being different and stand out.
Make sure environment is there.
Learn and put your skills out there.
Keep the client engaged before confirming the contract.
You can connect with Neelam here:
Webpage:      http://www.giftwrappingcourses.co.uk/about-neelam/
Twitter:        https://twitter.com/GiftWrappingTV
Facebook:     https://www.facebook.com/Neelammeetchagiftwrappingtrainingacademy/
[/av_textblock]