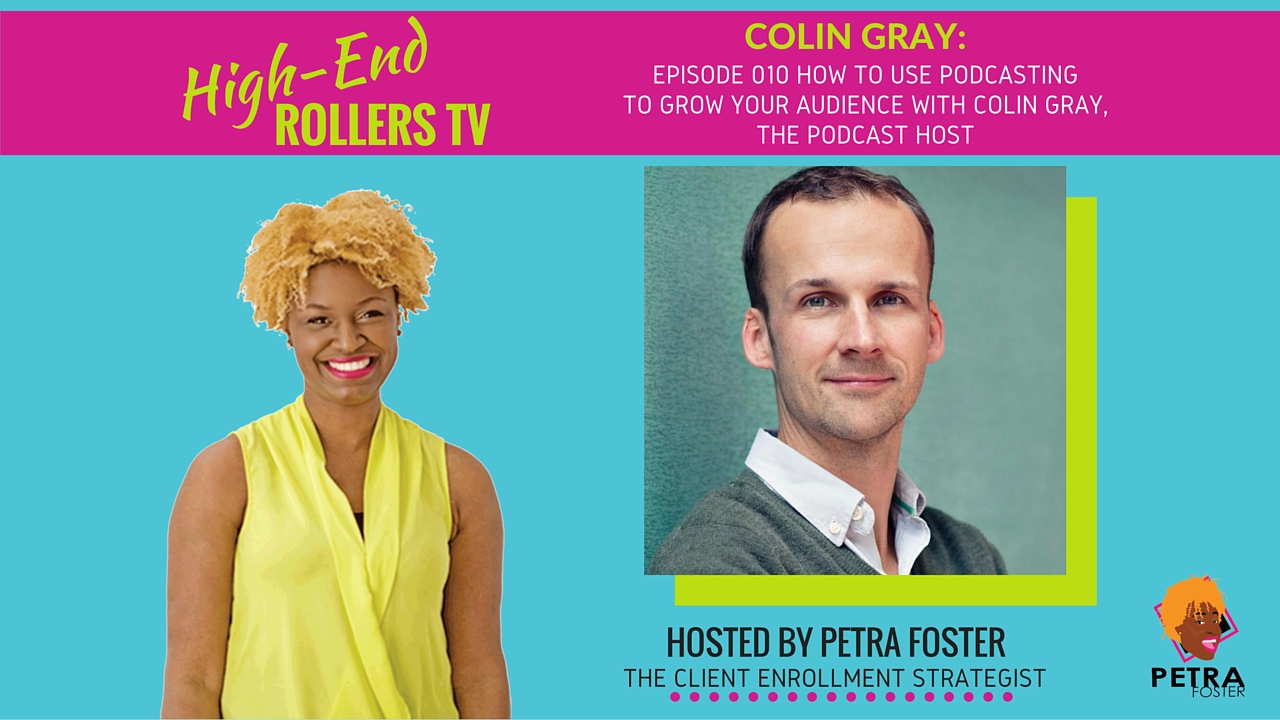 [av_social_share title='Share this entry' style=" buttons=" share_facebook=" share_twitter=" share_pinterest=" share_gplus=" share_reddit=" share_linkedin=" share_tumblr=" share_vk=" share_mail="][/av_social_share]
[av_codeblock wrapper_element=" wrapper_element_attributes="]

[/av_codeblock]
[av_textblock size=" font_color=" color="]
How To Use Podcasting To Grow Your MASSIVE Audience
Duration:  40:25
Colin Gray is a podcaster and a writer and Ph.D. in education.  He specializes in engaging-through content with podcasting at its core how you can get a shedload of content out into the world.  His company is The Podcast Host.
In this episode, we are discussing about "How to grow your audience by combining podcasting, blogging, and video?"
In this episode, Colin answers to my questions about:
How he started podcasting and why did he choose this a way to build audiences?
How would we start to set up our own podcast?
It is not very expensive to setting up a podcast.
How to get our first guest and how to grow audience.
How to market your podcast?
Is it possible to take some content out of podcast and turn into video?
How to monetize your podcast?
How much time it takes get a good audience for your podcasts.
How to get podcast listener to your email list.
How to promote yourself and brand yourself through your podcast.
How to be consistent with your podcasts.
How podcasts helps introverts to open up.
How you can help inexperience and experienced podcasters?
In this episode Colin shares his experiences of how he entered podcasting from being a web designer, freelance, teacher, etc.  He shares his tips for making a successful podcast.
The key element to first 10 episodes is keeping it as simple as possible.
One of the advantage of podcasts is medium is quiet.
Using the right keywords or title for podcasts.
Tying written contents to podcast so that your podcast gets found on search.
Plan to keep the audience engaged.
Recording podcast in separate parts.
Summarizing the podcasts into text and put that in blog.
Building tons of trust and credibility with the audience.
Adding sponsorship to your podcasts.
How income can be generated with podcast with a large audience.
Turning your podcast listener to your customer or subscriber.
Scheduling your podcasts.
Sharing your knowledge through podcasts with listeners.
Courses available to produce a good engaging podcast.
You can connect with Colin here:
Website:                https://www.thepodcasthost.com/
Facebook page:     https://www.facebook.com/thepodcasthost
Twitter:                 https://twitter.com/thepodcasthost
Linkedin:               https://uk.linkedin.com/in/colinmcgray/
[/av_textblock]